The Australian Aborigines League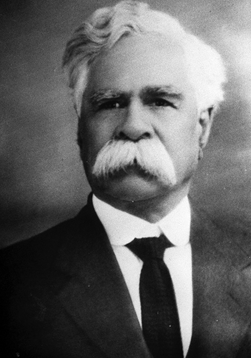 In Victoria, New South Wales, South Australia and Western Australia, Aboriginal people were increasingly bold, in the 1930s, speaking out against the insecurity of their reserves and the denial of their civil rights. The Australian Aborigines League, established in the mid-1930s and led by Melbourne-based William Cooper, issued a nine point program some time between 1934 and 1936:
* Control over Aborigines to be transferred from the states to the Commonwealth
* The implementation of a positive national policy of uplift
* Increased funding
* The ending of discrimination between Aborigines of full and part descent, and between Aborigines and Europeans
* The granting of full citizenship rights to 'civilised' Aborigines
* Recognition by the legal system of tribal laws in appropriate circumstances
* Full access to reserves and the granting of land
* The opening of educational opportunities at the highest level
* The granting of parliamentary representation on the New Zealand model

The League combined with the Aborigines' Progressive Association of New South Wales (formed in 1937) to publicise these demands at such events as the 'Day of Mourning' - the Aborigines' counterpoint, in January 1938, to the colonists' celebration of 150 years of white settlement.

From 1933 to 1938, Cooper and others circulated a petition to King George VI in which some 2000 Indigenous signatories complained that those who settled Australia had disobeyed the British government's 'strict injunction' against expropriating Indigenous land. The Australian Government refused to pass the petition on to the King.

Keywords: activism, Australian Aboriginal Progressive Association, Australian Aborigines League, coexistence, Cooper, William, Day of Mourning (1938), New South Wales, reserves, South Australia, Victoria, 1933-1938
Still: William Cooper. Courtesy of AIATSIS.
Author: Rowse, Tim and Graham, Trevor